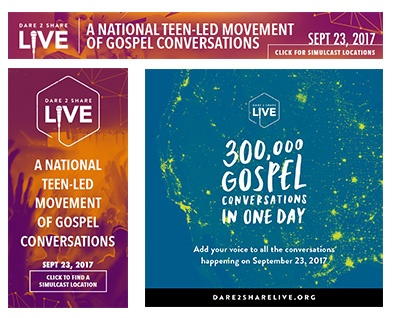 If you're excited about Dare 2 Share LIVE coming up on September 23, 2017, help us spread the word by using the Networking Kit available through the form below.
Pass out the postcards and flyers to churches in your area.
Send the email to your friends in ministry.
Use the images to post on social media and let your whole network know about the event!
Let's work together to see the churches in our nation come together to train 50,000+ teenagers and unleash them to have 300,000 gospel conversations in one day!