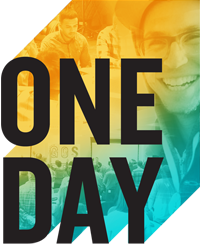 Dare 2 Share One Day trainings are dynamic, inspirational and practical events for youth leaders and their adult teams designed to help them capture a vision and provide a roadmap for ministry that has maximum Kingdom impact.


Want more information about a Dare 2 Share One Day Training coming to your area?

Sign up with the form and we will be in touch with updates.
Space is limited at these events so we'll keep you in the loop!
We'll also send you a coupon code for a FREE download of a Youth Group 2 Go 4-curriculum bundle! (Your choice of 3.)