When stepping off the bus means stepping onto your mission field.
Show your students the "how" behind engaging their friends in gospel conversations.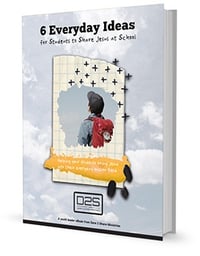 Sometimes the best way to learn how to do something is to see it modeled, so this eBook provides the examples your students need to learn how to navigate gospel conversations on their own.
Inside this free downloadable PDF, you'll find:
six everyday scenarios that your students might find themselves in at school
ideas and suggestions to navigate those scenarios
conversations to naturally bring up Jesus with their friends.
This ebook is a great resource to use all school year long, so download your free ebook today and start equipping your students to share Jesus at school!