Take Your Youth Ministry from Passionless to Powerful
If you've been in youth ministry for more than 2 years, chances are you've seen a low-point in the passion you started with. (Not to mention a few students passionless about their faith.) Sadly, this isn't uncommon.
A 7-Step Ministry Plan for Building a Gospel Advancing Ministry sets youth leaders up for a proven mindset of powerful ministry where the youth leaders see purpose and vision for their youth group, students are diving deeper into their faith, and the youth ministry as a whole, consistently sees new believers added. What youth leader wouldn't be passionate about that?!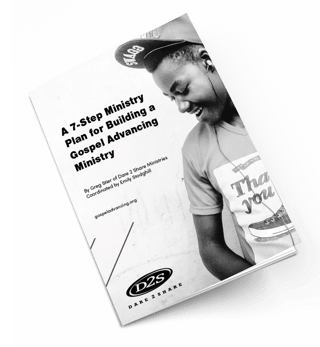 Here's a closer look at this free PDF download:
Be encouraged in the value of your position as a youth leader
Learn what a gospelized youth group is, what it values, and common activities it does
Get a 7-step, starting plan you can easily customize to your own youth group context