Evangelism is high on most youth leaders' priority list, but fear is sometimes a roadblock to getting our students sharing their faith.
But faith-sharing doesn't have to be scary! Try these simple tools and watch your teens go for it.
Check out the Evangelism Starter Kit from Dare 2 Share with all the basics for inspiring and equipping your youth group for relational evangelism.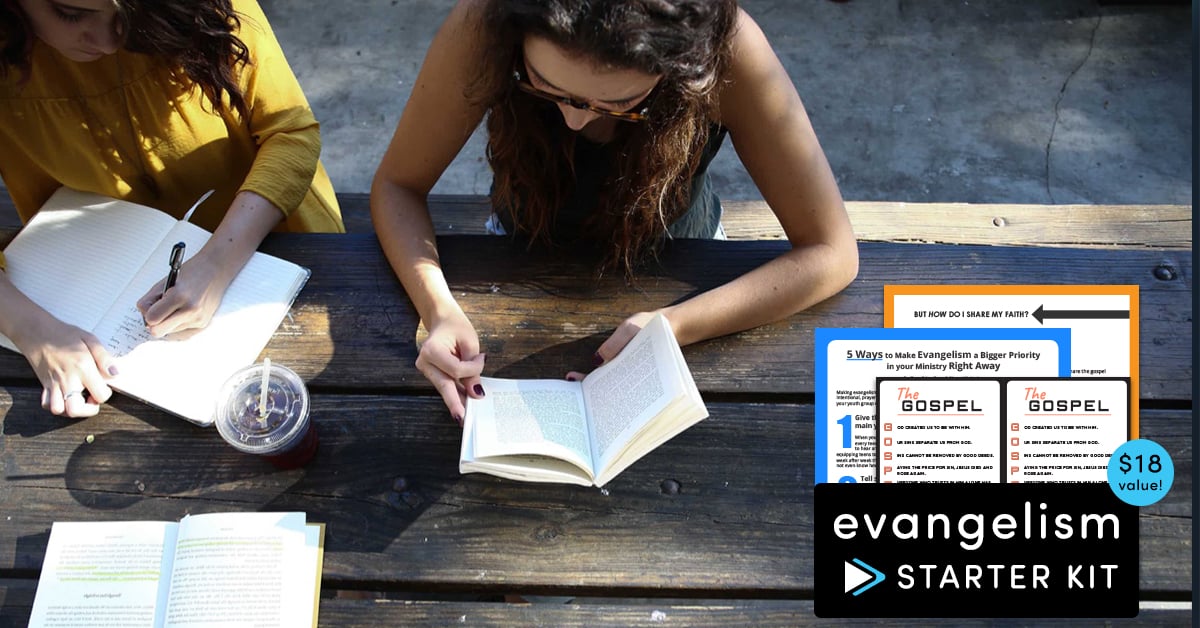 Included in this free Kit: