Stay sharp and gain practical insights and encouragement from fellow youth leaders pursuing Gospel Advancing Ministries across the globe.
Subscribe to Gospel Advancing Updates and get:
Monthly podcast episodes from Gospelize with Greg Stier
Periodic God-stories and tips from Gospel Advancing leaders, students and ministries
Ideas and insight on how to

advance the gospel further in your life, community, and ministry as you ignite your students to do the same, for life!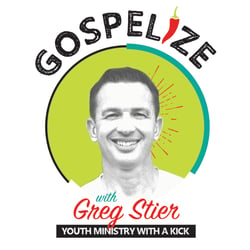 Get monthly episodes of Gospelize with Greg Stier! Through biblical analysis, stories from his own life, and profiling leaders in youth ministry, Greg will equip you with values and practices that parallel the early church—specifically what's seen in the book of Acts.