YOUR TEENS SHARING THEIR FAITH WITH THEIR WORLD.
Lead THE Cause trains teens to be on mission…for life!
When High school students and leaders come to this leading evangelism training experience, they come home confident in their faith, knowing how to engage others in gospel conversations, and are lit on fire to see everyone in their world know Jesus.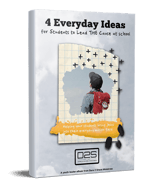 Sign up for Lead THE Cause updates and:
Go deeper with information and details about the event
Explore stories and testimonies from past attendees
Keep updated on registration deadlines and capacities
Plus, get the ebook "4 Everyday Ideas for Students to Lead THE Cause at School" for free when you sign up!