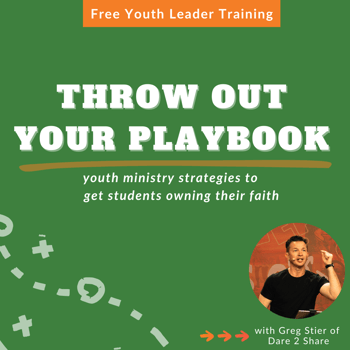 So many youth leaders are worried about simply keeping students out of trouble, but they are neglecting to equip teens with the ultimate message that changes lives. Let's run a different play. In this free youth leader webinar, Greg Stier will unpack a new youth ministry game plan that will give:
a new perspective on reengaging your students in their faith.

tools to equip your students to own their faith.
Complete the form to access the youth leader webinar.
Greg Stier will dive into key insights and tools you can use to refocus your ministry and engage your students in a deeper faith. You don't want to miss what he has to say.